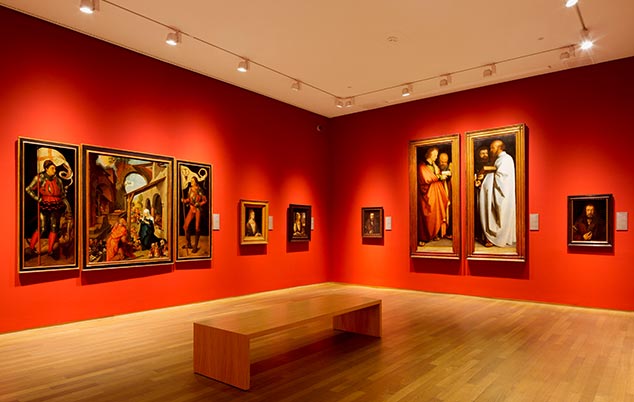 The Dürer Room with its new permanent exhibition presents high-quality copies of Dürer's principal paintings from the city's holdings.
The Imperial City of Nuremberg tried in 1627 to persuade Bavarian Elector Maximilian I not to take away Dürer's famous "Four Apostles" of 1526 for his Munich collection, offering superbly crafted copies instead. That effort failed. But the city then conceived a desire to keep Dürer's paintings in some form, if only in acceptable copies. Thus over the centuries a substantial collection has developed that uniquely conveys a cross-section of Dürer's oeuvre of paintings.
The Dürer Room now presents that collection in context for the first time.