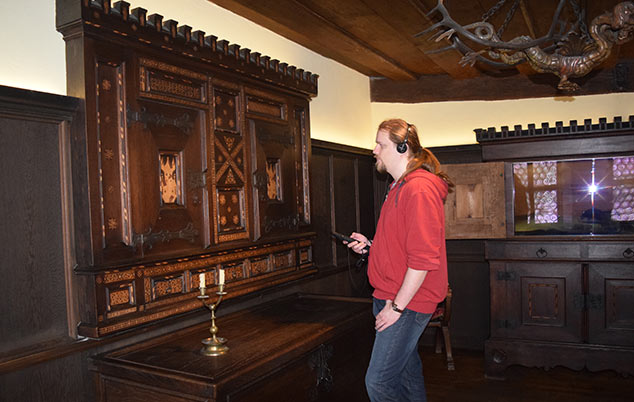 With our audioguides, you have the opportunity to explore the house at your leisure: at 17 information points, starting in the "barn" entrance hall and going right through to the workshop, you can find out interesting and astonishing things about the house and its famous inhabitant at the original locations.
With the easy and user-friendly guides, via headphones you can experience the house and its exhibits in seven languages (German, English, French, Italian, Spanish, Japanese, and Russian).
Duration: around 40 minutes
The audioguide tours are included in the entrance fee.