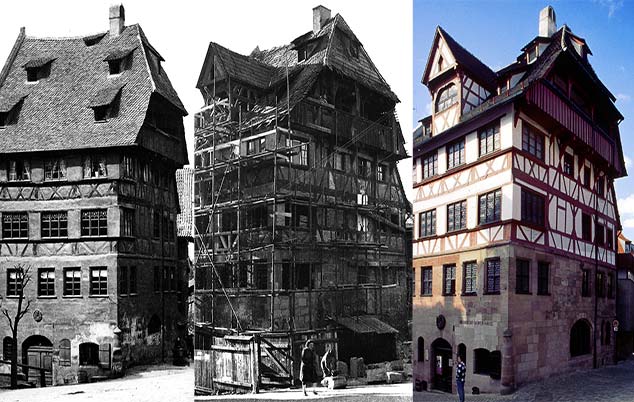 The Albrecht-Dürer-Haus-Stiftung e.V., a nonprofit foundation, was established in 1871 as part of the celebrations of Dürer's 400th birthday, and has been a rallying point for his admirers ever since. Its original top priority was to restore Dürer's house – in very poor repair by that time, though owned by the city since 1826 – so as to make the site a museum and thus open it up to a broader public.
The foundation has continuously worked with the city of Nuremberg to research and continue Dürer's legacy. It funds conferences, lectures and publications. A main task since 1971 has been to acquire items that reflect the impact and afterlife of Dürer's achievements. These works of art and other objects are kept in the custody of the Art Collections of the City of Nuremberg. The foundation's extensive library, now with more than 8000 volumes, is just one of the fruits of this dedicated and ever-growing collecting activity.
Since 2009, the foundation has taken on the task of contributing content and funding for the reorganization of Dürer's house, calling attention anew to the master's life, works and historical era.