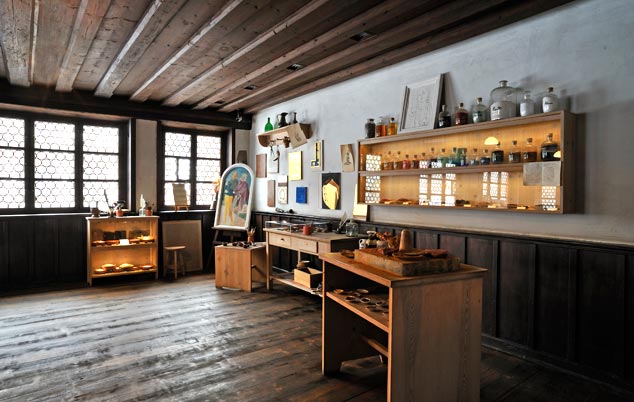 The largest room, with mild north-easterly light flooding in, contains a painting workshop.
Visitors may see how a panel painting is created and may find out about the preparation and origins of the pigments used. In addition, there are continual demonstrations of the printing techniques refined by Dürer - copper plate engraving and woodcut.
Opposite there is a further room for printing. Several times a day, visitors may see the large relief-printing press producing woodcuts.