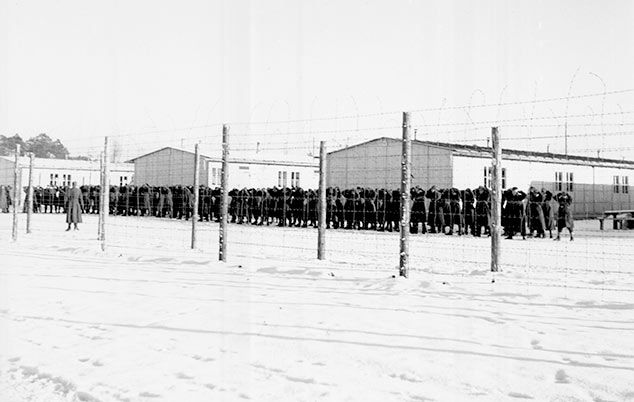 To house those attending the Nazi Party Rallies, large tent camps were set up in the southern part of the rally grounds, in what today is the Langwasser district of town. No more rallies were held during World War II, so the existing infrastructure was repurposed to house large numbers of people, and was incorporated into the Nazi regime's racist policy of marginalization and crime. In 1939 the Wehrmacht began building a large prisoner of war camp here; it continued in existence until American troops liberated Nuremberg in April 1945. Tens of thousands of soldiers from Poland, the Benelux states, France, Yugoslavia, the Soviet Union, Italy, England and the USA were imprisoned here during the war. Most were compelled to perform forced labor in Nuremberg and the region of Middle Franconia. Treatment of different prisoners varied sharply. Yugoslav officers, for example, received relatively humane treatment, but Soviet and Italian prisoners came in for particularly massive, violent abuse. The living and working conditions in Nuremberg caused the deaths of several thousand prisoners of war, who were buried in mass graves at the city's Südfriedhof cemetery. Others were deliberately murdered.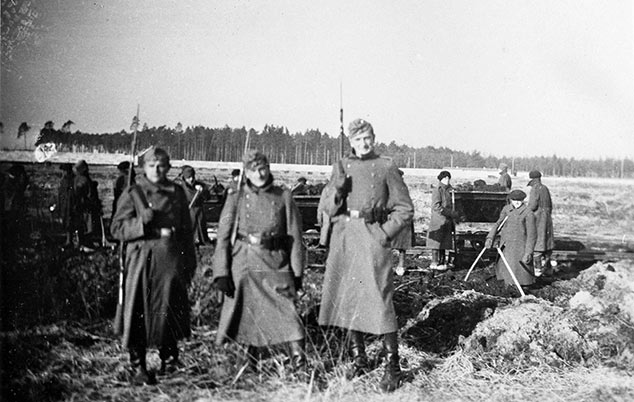 From the spring of 2017 to the spring of 2019, the Documentation Center Nazi Party Rally Grounds, in cooperation with the Central Museum for Prisoners of War in Łambinowice-Opole, Poland, will be carrying out a project titled "The Nazi Party Rally Grounds in Nuremberg: A Site of Nazi Forced Labor." The project will follow three selected groups of prisoners of war who were confined under especially difficult conditions and forced to work: soldiers from Poland, the Soviet Union, and Italy. Research will be conducted in interregional and international archives, and family members of former prisoners of war will be contacted. Besides gaining information about the evolution of the camp and assignments to labor, a special effort will be made to reconstruct the fates of individual prisoners. The project will yield two information services for the general public. One will be a movable exhibition that will first be presented in 2019 at the Documentation Center in Nuremberg and at the Central Museum for Prisoners of War in Łambinowice-Opole. It will then be available as a traveling exhibition. The other will be an online presentation, making the subject available to a younger generation.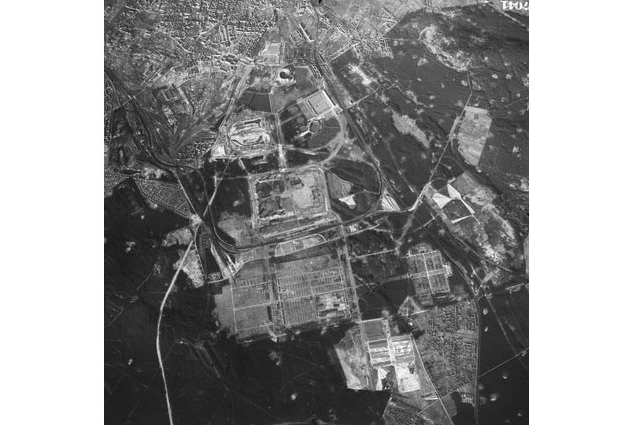 Do you have any information or documents about prisoners of war who were confined at Nuremberg-Langwasser during World War II, or put to work in Nuremberg – for example in agriculture, the armaments industry or debris removal? Are you looking for information about family members who were confined at the Nuremberg-Langwasser POW camp?
We would very much like to hear from you. You can reach us by telephone or e-mail at:
Tel. (0911) 231 – 1 68 94 or
prisoners-of-war@stadt.nuernberg.de
This project is being carried out with support from the "Remembrance, Responsibility and Future" foundation.

The foundation "Remembrance, Responsibility and Future""
The Central Museum for Prisoners of War in Łambinowice-Opole