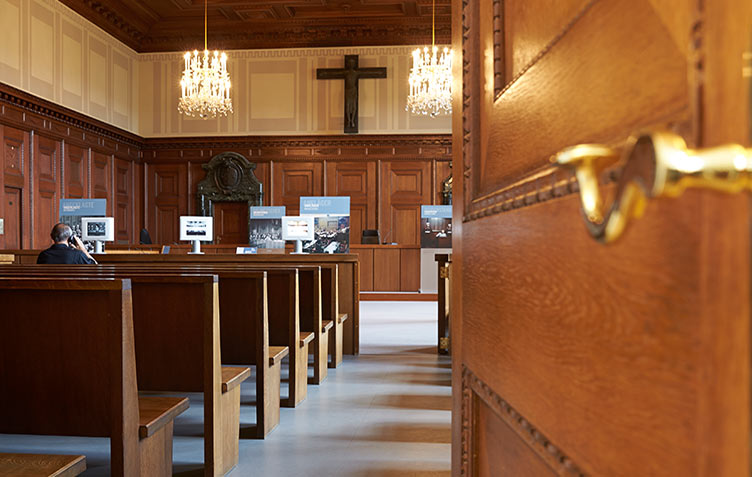 Under the current Bavarian Infection Prevention Regulation, the following rules apply to museums:
For your visit of any kind (the exhibition, guided tours and events, etc.), it is mandatory that you present proof of your vaccination or convalescent status and a negative Covid-19 test (the result must not be older than 48 hours for a PCR test or 24 hours for an official rapid test). These must be presented at the cash desk and will be checked.
Exceptions apply for children under 12 years and three months of age and for people who can prove that they cannot be vaccinated for medical reasons. This must be proven at the cash desk by presenting an original written medical certificate that includes the full name and the date of birth. In addition, a negative PCR test that is no older than 48 hours old or a negative rapid test that is no older than 24 hours must be presented.
Children up to their sixth birthday, students who are subject to regular testing as part of school attendance, and children not yet enrolled in school are generally considered "tested" with appropriate documentation.
FFP2 masks are mandatory indoors. Children up to 5 years of age are exempt from this requirement. Children and teenagers between the ages of six and 16 are only required to wear a medical face mask. We recommend that you bring an appropriate mask from home. If necessary, you can purchase an FFP2 mask on site at the museum ticket office for the price of 2.50 Euros.
The exhibition area, guided tours and events can now only be attended to a maximum of 25% of the total capacity. A distance of 1.5 m between different households must be maintained. Therefore, there may be waiting times at the entrance.
Unfortunately, an online registration for your visit in advance is no longer available.
If you want to visit us with a group of more than five people, please let us know via our contact form. Unfortunately, registration is not possible for individual visits or in groups of less than five people.
Contact form
During your visit to the museum, please make sure that you observe the generally applicable distance and hygiene rules!
If you feel ill or have had contact with COVID-19 cases within the last 14 days, we ask you to refrain from visiting a museum in the interest of general infection protection.