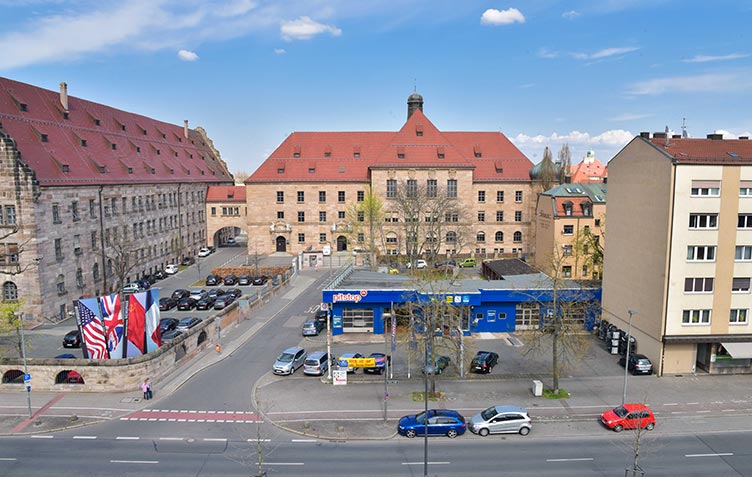 The "Cube 600" is located next to the Memorium Nuremberg Trials on the site of a former automotive repair shop. The Memorium will show temporary and traveling exhibitions in this former garage.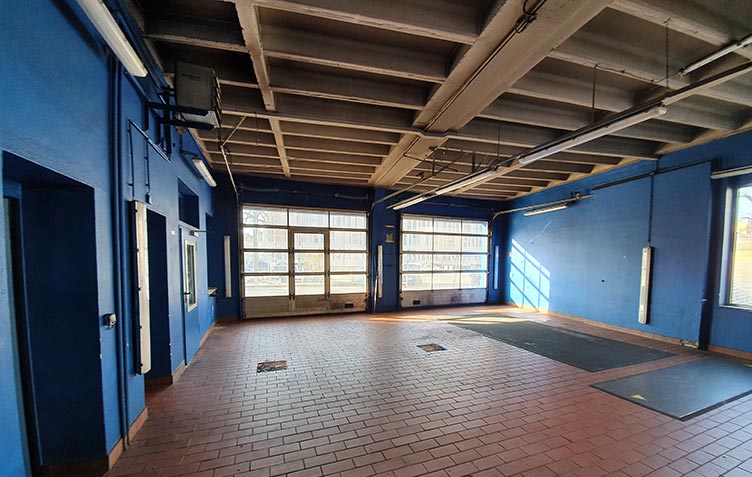 The city of Nuremberg has restored the space based on the architectural concept of a "white cube".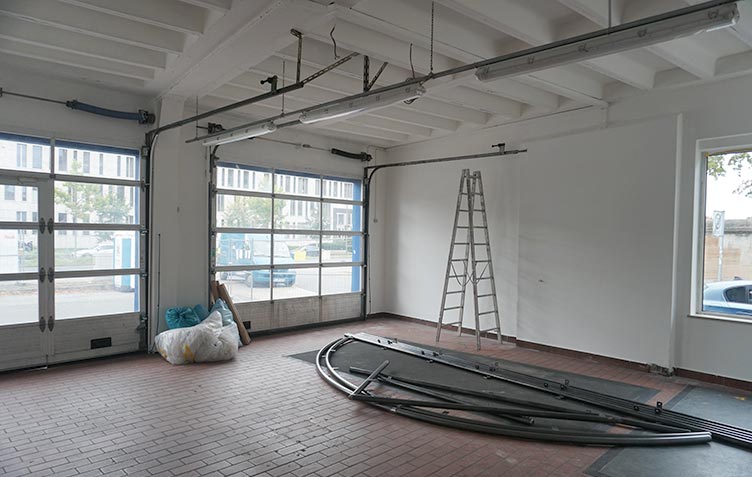 The "Cube 600" is a space for very different exhibition projects and events of the Memorium.
Please find an overview of our planned exhibitions here:
Exhibitions 2021
"Cube 600" is, however, just a temporary installation. In the future, the Memorium Nuremberg Trials is going to open a new visitor's center on this site. Please find more information here
Renovations and Redesign