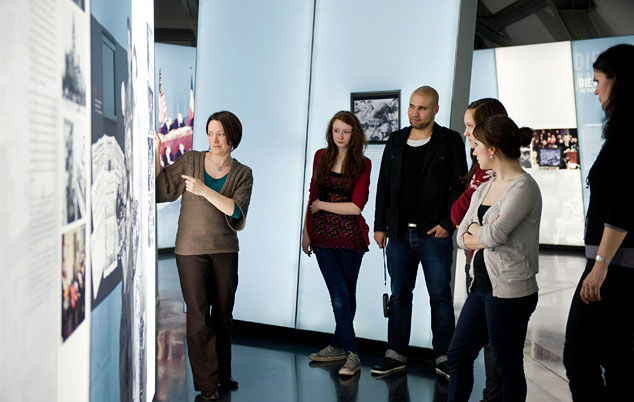 The Memorium Nuremberg Trials offers in-service training for specific target groups. We are happy to design a programme to suit your group's interests. This applies to school teachers, but also to organisers of civic education programmes in the military and in the police as well as in other institutions.
In-service training for teachers and events for opinion leaders give a general overview of the central topics in the Memorium Nuremberg Trials. In addition, specific focus topics, such as the way the judiciary dealt with the Holocaust or the special role of the legal profession in the National Socialist state can be agreed upon. Furthermore, in-service training on topics of current relevance can be provided.
There is also the opportunity to discuss joint projects or plan cooperation projects.
Contact
Memorium Nuremberg Trials
Tel. +49 (0)911 231 - 28 614
Fax +49 (0)911 231 - 28 615
Contact form