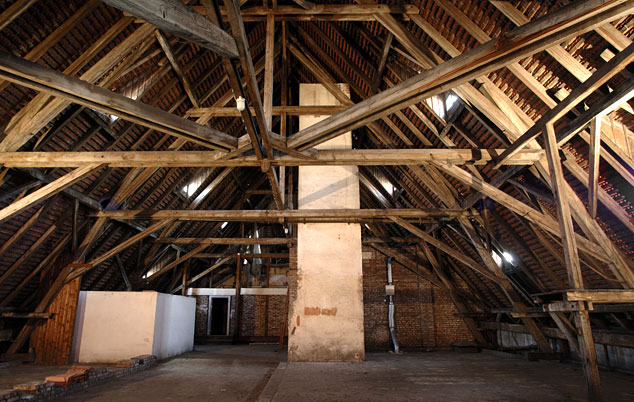 The Nuremberg Municipal Museums first began to offer public tours of the historic Courtroom 600 on weekends in May 2000. The number of visitors increased every year. The numerous events held on the occasion of the 60th anniversary of the start of the Nuremberg Trials highlighted the international cultural importance of Courtroom 600 as the place where justice was rendered on the unfathomable crimes of the Nazi period. The provisional tour operation reached its limits after only a few years. The ever-increasing number of visitors made it clear that the Museum operators were also obliged to provide appropriate historical explanations.
In October 2005, the Board of Trustees of the Nazi Party Rally Grounds Documentation Center introduced the Memorium Nuremberg Trials project to the public for the first time. Prof. Dr. Christoph Safferling presented an expert opinion on the subject of the new facility in July 2006. The Free State of Bavaria and the German federal government issued the approvals required for financing the construction costs in October 2006 and July 2007. After that, the detailed development work for the new facility commenced in earnest.
Based on the first set of specifications drafted in accordance with the expert opinion, the real work on the new permanent exhibition began in December 2007. The design submitted by the Munich-based design studio Büro Müller-Rieger was selected as the winner of the exhibition design competition.
The entire East Building of the Nuremberg Palace of Justice was vacated in December 2008 and demolition work began in January 2009. Construction on the Memorium began in March 2009, and the finished structure was officially presented to the Board of Directors of the Memorium Nuremberg Trials in May 2010. After the exhibition itself was installed, it was ceremoniously inaugurated on November 21, 2010.