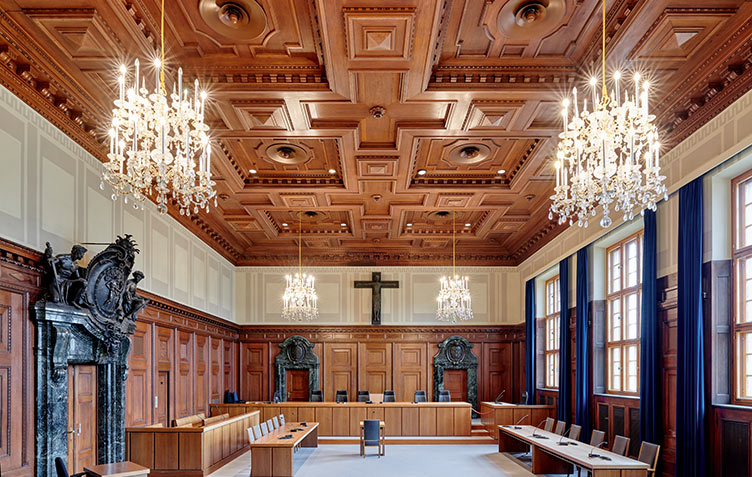 As of 1 March 2020, Courtroom 600 is no longer being used for trials. For the first time in its over 100 yearlong history, it is no longer a place of jurisprudence and its changing process from court room to site of memory is being completed.
For you that means that up from now, you will be able to see Courtroom 600 much more often when you visit the Memorium Nuremberg Trials. However, it can still be the case now that Courtroom 600 cannot be seen due to events happening there. We try to limit these restrictions for you whenever possible. These restrictions do not concern our permanent exhibition. It can always be visited during our opening hours, also when Courtroom 600 is closed. Please be advised that we are closed every Tuesday.
Opening hours of Memorium Nuremberg Trials
Here, we inform you on the times when Courtroom 600 cannot be seen for you to plan your visit accordingly. We try to keep this information permanently up-to-date. We would like to apologize in advance for any short notice changes.
---
2024
| | | |
| --- | --- | --- |
| 15.03.2024 | 14:00 - 16:00 | Courtroom 600 closed due to an event. The screening of the media installation at 3 p.m. is cancelled on this day. |