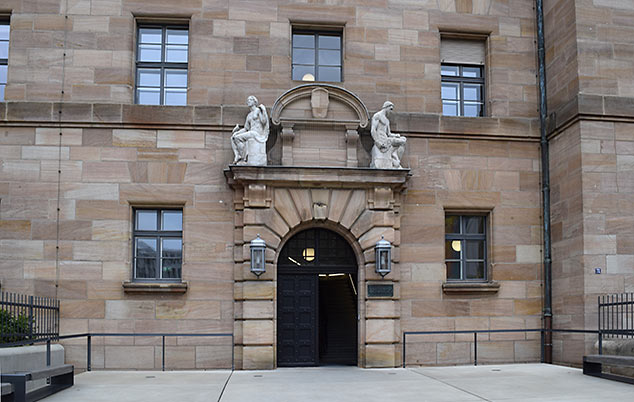 The Memorium offers barrier-free accessibility. Ramps are available both at the entrance and in the exhibition rooms. Visitors can use a spacious elevator to reach the fourth-floor exhibition from the first-floor ticket office. Visitors can also use the elevator to reach Courtroom 600 on the second floor. When planning to visit Courtroom 600, you should be aware of the width of the door.
Wheelchair-compatible restrooms are located on the fourth floor in the back exhibition area.
The Memorium does not offer parking spaces, and therefore there is no parking for disabled people.
Further educational offers for visitors with disabilities can be found here (only in German)