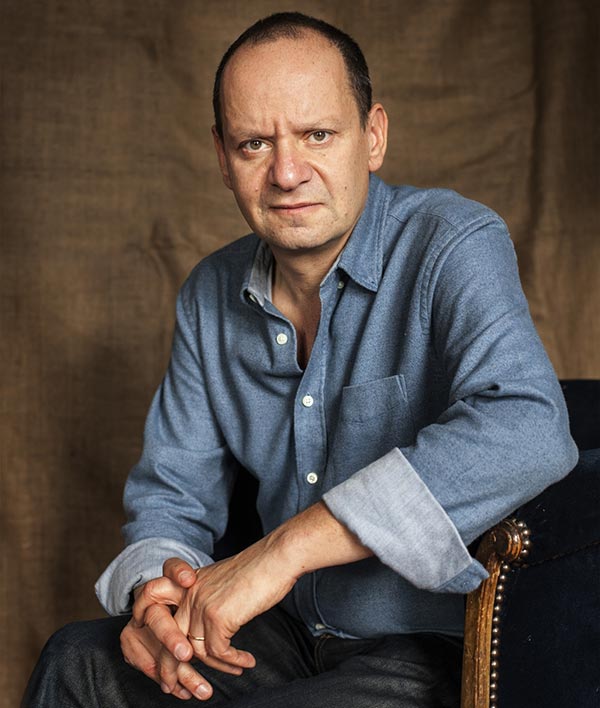 Thursday, December 3, 2020, 7 p.m.
The British lawyer and author Philippe Sands presents his new book "The Ratline – Love, Lies and Justice on the Trail of a Nazi Fugitive" in a digital book launch hosted by the Memorium Nuremberg Trials. The well-known German actress Katja Riemann reads selected passages from the book.
A captivating journey through time and a portrait of evil in all its complexity, banality and self-righteousness. This is how the British actor and writer Stephen Fry described the new work of Philippe Sands. In "The Ratline" the practicing international law expert and jurist Philippe Sands tells the story of SS officer Otto Wächter. Wächter is a child of one of Austria's most respected families, initially a lawyer in Vienna and, from 1939, NS Governor of Krakow, and from 1942, of Galicia. After 1945, he was wanted by the Allies as a suspected war criminal, but he managed to escape to the Vatican. Before he can leave for Argentina, he died unexpectedly in 1949.
The masterfully told story is closely linked to the historic event of the Nuremberg Trials: In the run-up to the trials, the Allied had to agree on whom to put on trial. However, many of those sought could neither be identified nor brought to justice. Especially the "non-defendants" of Nuremberg are still a little illuminated aspect today.
In a digital discussion, Philippe Sands will talk about his personal experiences during the creation of the book. The actress Katja Riemann, known from films such as Fack Ju Göhte and Rosenstraße, will perform selected passages from the German version of the book. The event will be held in English and German language (discussion with the author in English, reading in German).
The book presentation is free of charge. It takes place exclusively digitally via "Zoom" meeting service. You need an e-mail address to participate. It is not necessary to register with "Zoom". The "Zoom" app does not need to be downloaded. To participate please send us an e-mail. You will then receive a link to join the event. Registration is required.
memorium@stadt.nuernberg.de