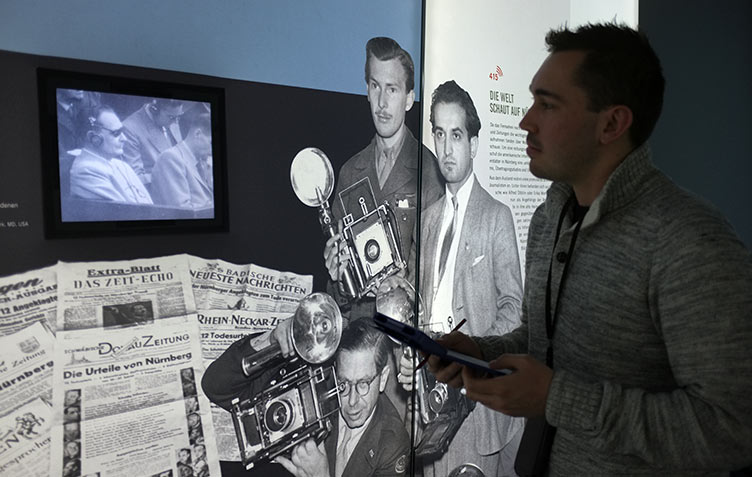 Individual visitors and small groups have two options when visiting the Memorium Nuremberg trials:
Self-guided visit with audioguides
Audioguides are included in the entry price. They are available in eight languages: German, English, French, Spanish, Italian, Chinese, Russian and Polish. The audioguides contain translations of all the text and film material in the exhibition.
Audioguides
Public guided tours
On weekends we offer public guided tours through Courtroom 600 and the exhibition. An English tour is available once a month.. The charge is EUR 3 – reduced rate EUR 2 – in addition to admission. Public guided tours are limited to a maximum of 20 visitors.
Tour tickets are available at the Memorium cashier's desk starting at 10 pm on the morning. Tours for individuals cannot be reserved or booked in advance.
Guided tours
In addition to this, we offer various events (most events are in German)
Events