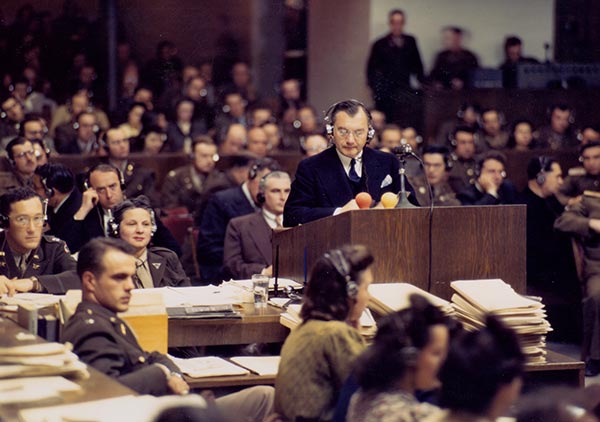 Friday, November 20, 2020 at 7 p.m.
The City of Nuremberg will celebrate the 75th Anniversary of the Beginning of the Nuremberg Trials with a ceremony on November 20, 2020. The event will consist of greetings, a speech and a panel discussion. The guest of honor of the evening is the federal president of Germany, Frank-Walter Steinmeier. The event will be held in Courtroom 600, the historical site of the Nuremberg Trials.
Unfortunately, due to the current hygiene and social distancing regulations, the event cannot be opened to the public and must take place without guests. However, it will be broadcasted live on the Internet by the event and documentation channel PHOENIX on November 20, 2020, at 7 p.m. An English translation of the event will be provided. We will provide the links to the live broadcast in a timely manner. The event will also be broadcasted in German language on Sunday, November 22, 2020, at 1 p.m. on PHOENIX TV channel.