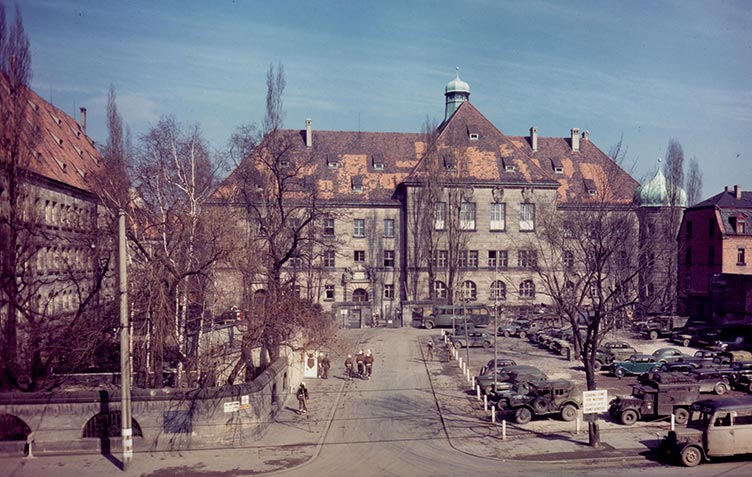 On November 20, 1945, for the first time in world history, leading representatives of a state had to answer for their crimes before an international court. On this day, the "Major War Criminals Trial" against 24 high-ranking representatives of the Nazi state opened at the Palace of Justice in Nuremberg. The International Military Tribunal was composed of representatives of the four Allied powers - USA, Soviet Union, Great Britain and France. The "trial of the century" lasted just under a year and ended with twelve death sentences, three life sentences, four long prison terms and three acquittals.
In 2020, not only will the opening of the Nuremberg Tribunal against the Major War Criminals have its anniversary for the 75th time; the institution Memorium Nuremberg Trials will also be able to celebrate its tenth anniversary. In addition, the historic courtroom, in which the trial took place, is no longer in use by the Nuremberg judiciary as a venue for hearings. This ensures its even better accessibility for international visitors. This also means, however, that Courtroom 600 is now even more important as a place of remembrance. For the first time, it has basically been detached from its original purpose and reopened as a place of remembrance.
In the context of the 75th anniversary, the Memorium Nuremberg Trials is planning a variety of different projects and events, which, due to the current situation, will mainly take place mostly digitally.
Dates
November 20, 2020 at 7 p.m.
Ceremonial Act
November 2020
Anniversary Publication
Opening date still unknown
Exhibition "Sprayed!"
November 26, 2020, 7.30 p.m.
Poetry Slam "Word-Strong"
December 3, 2020, 7 p.m.
Digital Book Presentation and Reading with Philippe Sands and Katja Riemann