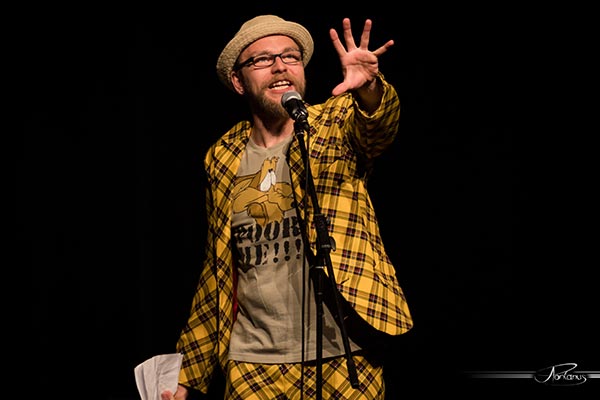 Thursday, November 26, 2020, 7.30 p.m.
Five artists present their thoughts and poems on the 75th Anniversary of the Nuremberg Trials – according to the rules of a poetry slam. The texts will deal with historical topics and current issues. The artists will stress the significance and timeliness of the Nuremberg Trials for us today.
The event will be hoste by Michael Jakob, regular moderator of poetry slams in Ansbach, Bayreuth, Fürth and Nuremberg.
Due to the current hygiene and social distancing regulations will the event have to take place without an audience. But we will stream it live via YouTube. All information on the stream will be published on the website and on Facebook. The event will only be available in German language.