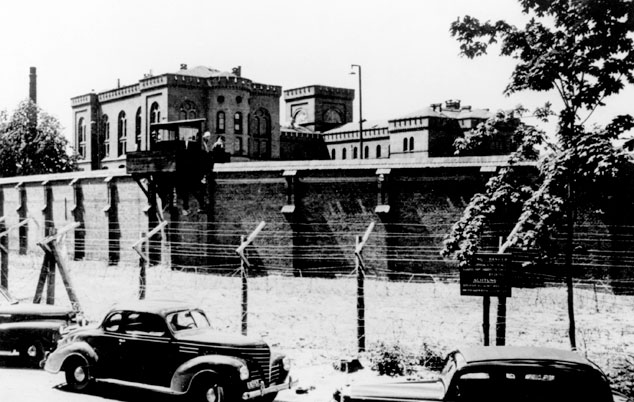 After nine months, the verdicts in the Major War Criminals Trial were read on September 30 and October 1, 1946. Twelve defendants were sentenced to death, three to life imprisonment, and four to long prison terms. The Tribunal found three defendants not guilty.
Defendants and counts of indictment:
Martin Bormann:
Death by hanging


(in absentia)

Karl Dönitz:
10 years imprisonment
Hans Frank:
Death by hanging
Wilhelm Frick:
Death by hanging
Hans Fritzsche:
Not guilty
Walther Funk:
Lifelong imprisonment
Hermann Göring:
Death by hanging
Rudolf Hess:
Lifelong imprisonment
Alfred Jodl:
Death by hanging
Ernst Kaltenbrunner:
Death by hanging
Wilhelm Keitel:
Death by hanging
Konstantin Freiherr von Neurath:
15 years imprisonment
Franz von Papen:
Not guilty
Erich Raeder:
Lifelong imprisonment
Joachim von Ribbentrop:
Death by hanging
Alfred Rosenberg:
Death by hanging
Fritz Sauckel:
Death by hanging
Hjalmar Schacht:
Not guilty
Baldur von Schirach:
20 years imprisonment
Arthur Seyß-Inquart:
Death by hanging
Albert Speer:
20 years imprisonment
Julius Streicher:
Death by hanging
The IMT declared the leadership of the NSDAP, the Gestapo, the SD and SS (with the exception of the Reiter SS) to be criminal organizations.
Execution
The death sentences were executed in the old gymnasium on the grounds of the Nuremberg Prison on October 16, 1946. Hermann Göring committed suicide just a few hours before the execution of his sentence. After the hangings, the bodies were transported to Munich and cremated in the crematorium of the Ostfriedhof Cemetery. The ashes were then strewn in a tributary of the Isar River.
Those sentenced to imprisonment remained first in Nuremberg and were then transported on July 18, 1947, to the Allied War Criminals Prison in Berlin-Spandau, where they remained until their terms were served.